The alliance between patient and practitioner is a sacred one, and must be grounded in the fundamental concepts of privacy, safety, dignity, and integrity and customized to help each patient achieve health and healing. Integrative medicine is the ideal approach, and I am excited about the potential for greater health and vitality for patients from all walks of life. Besides my expertise and depth of knowledge and experience in acupuncture and other aspects of traditional Chinese Medicine (TCM), I also embrace every opportunity to teach TCM and alternative energy treatment concepts as a guest lecturer in alternative, Western medical and nursing schools.
My educational background includes a Bachelor of Science in
Secondary Education.
-Sue McComb
On a personal note, I am also a proponent of healthy environments inside and out, and embrace organic living, Feng Shui, natural home care, natural pet care, environmental responsibility, bio-diversity and agricultural sustainability.
My other interests include organic gardening and cooking, landscaping, canine rescue and training, Craftsman bungalows, biking, hiking, traveling and reading.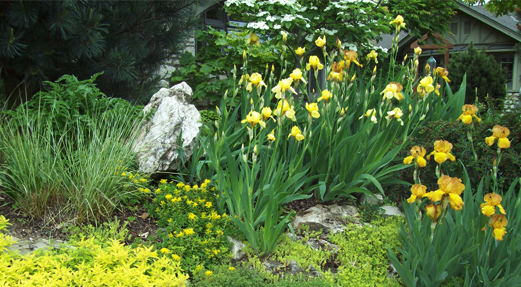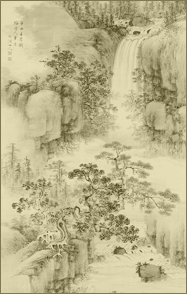 Acupuncture | Board Certified
Sue McComb, L.Ac., Dipl.Ac., LMT
Kansas City : In Practice Since 1994
Sue McComb
EDUCATION PROFILE
Graduated with Honors
Northwest Missouri State University
(Maryville, MO)
Bachelor of Science degree
Major in Physical Education
Minors in Coaching and English
FIELD TRAINING AND CERTIFICATION
4-1/2-year, 4,500-hour clinical Traditional Chinese Medicine apprenticeship | Kansas City, MO.
Passed National Certification Boards for Acupuncture and granted Diplomate of Acupuncture status in 1999.
500 hour therapeutic massage training, MTTI | Kansas City, MO. Completed in 1993.
500 additional documented hours of mentor-supervised therapeutic massage training | Kansas City, MO. Completed in 1994.
150 hours Japanese shiatsu acupressure training, MTTI | Kansas City, MO. 1994.
30 hours Touch for Health training | Overland Park, KS. 1992.
AAM: Wrist and Ankle Acupuncture | Columbia, MO
AAM: Auricular Acupuncture | Kansas City, MO
Dr. Richard Tan
Balance Method | San Diego, CA
Dr. Tran Viet Dzung
Reproductive Wellness | Minneapolis, MN
Martha Lucas: Mei Zen Cosmetic
Acupuncture | Chicago, IL; Denver, CO
Dr. Xinsheng Xiang, Dr. Hanshu Zhu
Holographic Gua Sha Therapy, Meridian Therapy | St. Louis, MO
AAM, Dr. Mei Ling Qiang
Strategies for Shoulder, Elbow, Wrist Pain | Kansas City, MO
Dr. Janice Walton-Hadlock
Yin Tuina, St. Louis, MO
Pauline Sasaki
Quantum Shiatsu, New Orleans, LA
Tetsuro Seito
Shinso Zen Shiatsu, Overland Park, KS
PROFESSIONAL AFFILIATIONS AND ACCREDITATIONS
NCCAOM
National Council for the Certification of Acupuncture and Oriental Medicine
Diplomate of Acupuncture, Dipl.Ac., is a designation offered by the National Certification Commission for Acupuncture and Oriental Medicine, NCCAOM, to all acupuncture practitioners who successfully complete their acupuncture training in accordance with the national certifying commission. For students of acupuncture schools it is about 1700 hours of training; for mentorship or apprenticeship programs it is a minimum of 4,000 documented hours of training and instruction. This national certification is accepted by many states, including Missouri, as the "gold-standard" in order to grant Licensed Acupuncturist, L.Ac., status which regulates the practice of acupuncture in those states http://www.nccaom.org
AOBTA
American Organization of Bodywork Therapies of Asia
http://www.aobta.org
State Licensed in Missouri for Acupuncture and Therapeutic Massage
L.Ac. is the Missouri state designation for Licensed Acupuncturist
LMT is the Missouri state designation for Licensed Massage Therapist
http//www.mo.gov
AAM
Acupuncture Association of Missouri
(former Treasurer, Insurance Chair)
Acupuncture Association of Missouri, AAM, is a voluntary state association that promotes, supports and educates licensed acupuncturists, as well as educates the general population regarding acupuncture and related modalities.
http://www.missouriacupuncture.org